Single File PHP Gallery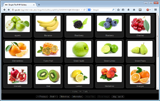 Gallery in a single file.
Easy to deploy, easy to use, easy to manage and with lots of features.
Single File PHP Audio Player

Intuitive browser based audio player, with build-in browser, playlist and search.
Line Oriented Search and Replace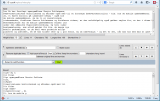 Line oriented search and replace tool with many stackable functions.
PHP Scripted FFmpeg Video Converter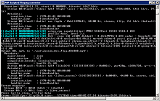 Automated tool to convert video files.
Use it to change video format, from like avi or mov to mp4. Change video resolution or quality. Perfect for "batch" converting large number of videos.
Apache HTTP Server PHP User Manager

Tool to password protect a directory on an Apache HTTP server.
Also use it to add users, change passwords, delete users and remove protection again.
Scuba to PCP air gun fill calculator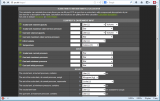 Online calculator to calculate how many times you can fill your PCP air gun from a scuba tank.
Mandelbrot set fractals

Images from the Mandelbrot set. All images are in black and white to give maximum focus to the shapes of the least active areas.